IT Solutions
BACK UP & REPLICATION
Kuiper Technology can increase uptime, productivity, and your confidence in a world in which IT professionals must do more with less.
We can offer you all-in-one backup appliances that simplify data protection, application spin-up, and SLA policy automation. With seamless integration with the cloud we will deliver long-term retention and fast disaster recovery.
The old way of backup forces you to manually integrate software, analytics, deduplication, hardware, and cloud. We are determined to eliminate backup complexity and stress with all-in-one enterprise backup and continuity.
Your environment is complicated, but protecting it does not have to be. Get more free time with all-in-one backup appliances powered by simplicity.
Our solutions are pre-integrated and optimised with high-speed performance, deduplication, and predictive analytics needed to protect diverse environments. Built-in ransomware detection and SLA Policy Automation save time and deliver complete confidence in recovery.
As well as all of these key benefits, we can increase uptime for your business with cloud continuity. You can automatically replicate your backup to the cloud and, in the event of disaster, spin-up with our 1-hour SLA and operate your business from the cloud. Long-term backup and retention in the cloud is easy and configured to your compliance requirements. All at a cost much lower than managing your own secondary location.
Protect your AWS or Azure cloud workloads with automated failover, failback, and virtual machine migration that will be integrated with your backup.
We have leaned upon Kuiper's resources a lot over the past 5 years and they are always very knowledgeable and able to service our requirements.
Paul Leonard, ABP Food Group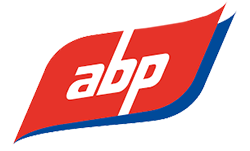 I am so proud of our team and I would challenge anyone to find a more committed, attentive and flexible organisation anywhere else. Each person works tirelessly to develop and improve themselves, our company and our customers.
Stuart Hall, Director

Kuiper had been very persistent in wanting to talk to us and were quick to propose Huawei's video conferencing solution. On seeing a demonstration at Huawei's centre in the Netherlands, we were immediately impressed with what we saw and decided to include it in our selection process.
Stephen Walters, P&O Ferrymasters

We have been working with Kuiper as our IT equipment and software supplier for 4 years. Our account manager has always been available to answer any queries and liaise with the manufacturers to select the best product for our needs, and at the right price!
Neil Chippett, MJ Abbott Ltd


We believe that through the solutions we provide, we can have a massive impact on the way our customers do business, changing them for the better. We are committed to our people, dedicated to our customers and passionate about being the very best we can be.
Neil Jelley, Head of Sales

Kuiper have been an I.T supplier and trusted adviser for the past 4 years. They have been collaborative in their approach and have supported us with integrity over the period of our relationship.
Sean Sanpher, PPB Ltd

I am responsible for ensuring that our customers are supported day to day and getting the right information they need at the right time. No day is ever the same and has its challenges but I always go home with a smile on my face.
Jo Boyle, Internal Sales Support

The College has been working with the Sales and Technical team at Kuiper for a number of years and they have consistently provided the college with great advice, technical resource and competitive pricing.
James Meenaghan, Grantham College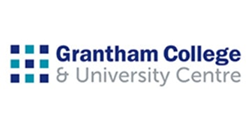 I've been at the company for 6 years and there's never a dull moment. I enjoy working with our amazing team every single day and we are all very supportive of each other.
Adam McManus, Digital Marketing Executive
Having worked with the Kuiper team for many years they have become a trusted and valuable supplier of many IT projects during this time and always provide an efficient, honest and competitive service in everything they provide us.
John Whitehead, Romo Fabrics


I have the privilege of being account manager for some of our key clients. I serve each of them to the best of my ability and pride myself in going above and beyond. I am their trusted advisor and ensure I am available for them around the clock.
Steve Randhawa, Senior Business Development Manager

We trust Kuiper to look after our IT Systems and rely on their helpdesk to support our users. Kuiper not only provide ongoing assistance, but we value their advice and guidance when it comes to understanding what we need to keep our business running. I'm happy to recommend Kuiper for all your IT needs.
Darren Brown, ShredPro


I really enjoy coming to work and being part of a successful growing company. I feel that I'm a valued member of the team and that everyone has my best interests at heart.
Ronnie-Leigh Kelman, Internal Sales Support

Kuiper are now assisting with our Windows 7 to 10 hardware refresh, as well as assisting with our imaged hardware supplies in Carters 75th year of trading.
John Askew, Carter Thermal Industries Ltd

Get in touch
ARRANGE A FREE CONSULTATION TODAY
Our experienced team are here to help understand the way in which you do business and the way your organisation uses technology to deliver results.