OWA, the all-in-one solution of printer cartridge for responsible businesses.
OWA provides high quality remanufactured printer cartridges enhanced by a range of services that ensure a proper end-of-life processing, with a reduced environmental impact.
The OWA solution: a wide range of remanufactured cartridges and environmentally responsible office accessories.
Unique in its market, the OWA solution offers a huge range of latest generation remanufactured cartridges for professional use, compatible with the various printer brands, whether laser or "business inkjet" cartridges. Everything has been designed responsibly, from the eco-designed, recyclable packaging to the recovery of cartridges in the form of remanufactured cartridges or secondary raw materials.
---
OWA is a unique solution from ARMOR that uses circular economy principles applied to printer cartridges. A new approach, with positive repercussions.
Going the OWA way means waking up to the need to act and to set an example. OWA is about remanufactured printer cartridges enhanced by a range of services that ensure they receive proper end-of-life processing, with a reduced environmental impact.
Used cartridges are collected and enjoy a genuine second life, either as remanufactured cartridges or useful new products made from recovering dismantled materials.
Thanks to perfect industrial management and the effectiveness of the system, OWA is able to guarantee its customers high print quality, optimised print costs per page and a reduced environmental footprint.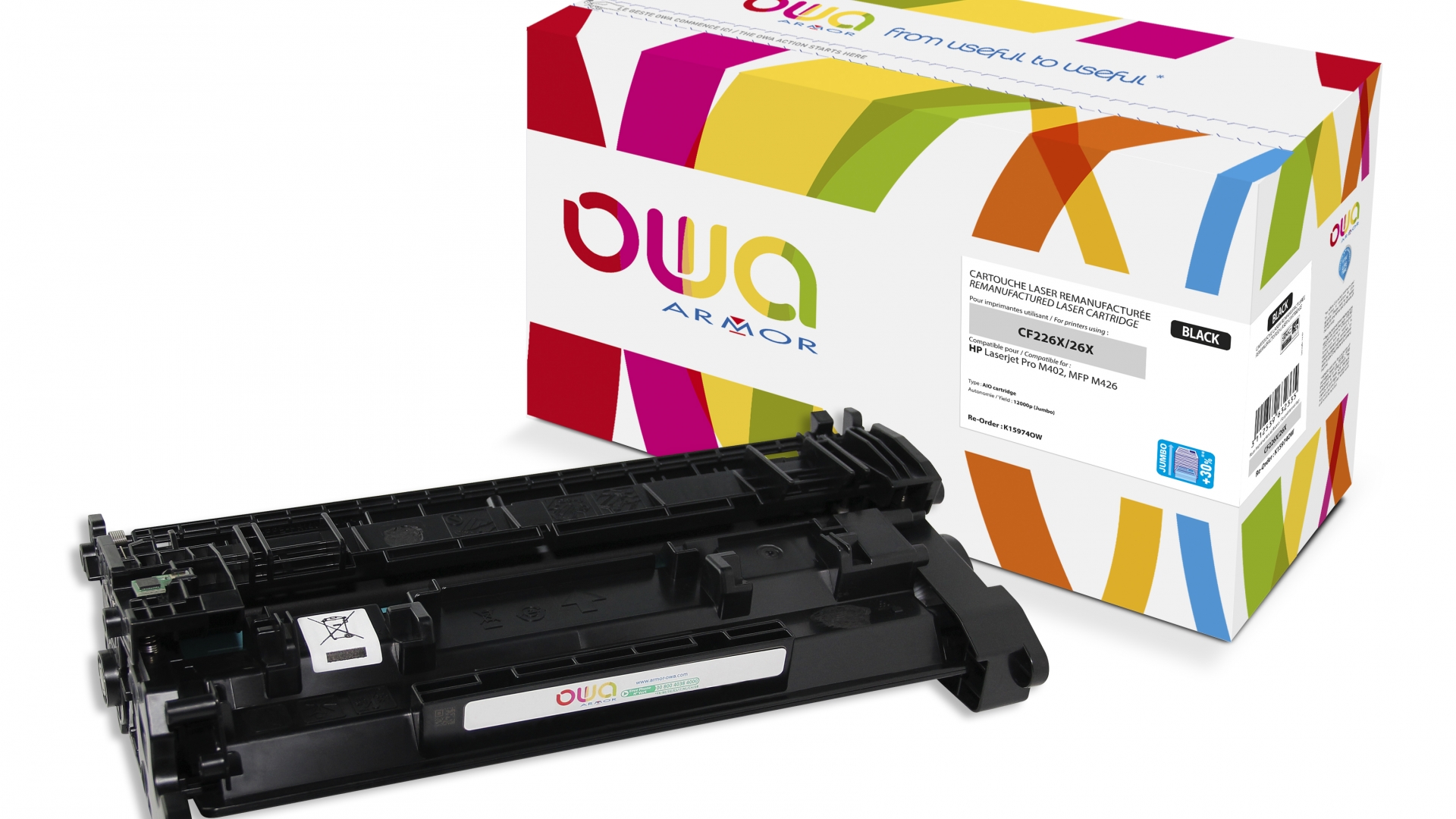 Kuiper have been an I.T supplier and trusted adviser for the past 4 years. They have been collaborative in their approach and have supported us with integrity over the period of our relationship.
Sean Sanpher, PPB Ltd


Kuiper had been very persistent in wanting to talk to us and were quick to propose Huawei's video conferencing solution. On seeing a demonstration at Huawei's centre in the Netherlands, we were immediately impressed with what we saw and decided to include it in our selection process.
Stephen Walters, P&O Ferrymasters

I am so proud of our team and I would challenge anyone to find a more committed, attentive and flexible organisation anywhere else. Each person works tirelessly to develop and improve themselves, our company and our customers.
Stuart Hall, Director

I've been at the company for 6 years and there's never a dull moment. I enjoy working with our amazing team every single day and we are all very supportive of each other.
Adam McManus, Digital Marketing Executive

I am responsible for ensuring that our customers are supported day to day and getting the right information they need at the right time. No day is ever the same and has its challenges but I always go home with a smile on my face.
Jo Boyle, Internal Sales Support

I really enjoy coming to work and being part of a successful growing company. I feel that I'm a valued member of the team and that everyone has my best interests at heart.
Ronnie-Leigh Kelman, Internal Sales Support

I have the privilege of being account manager for some of our key clients. I serve each of them to the best of my ability and pride myself in going above and beyond. I am their trusted advisor and ensure I am available for them around the clock.
Steve Randhawa, Senior Business Development Manager

We believe that through the solutions we provide, we can have a massive impact on the way our customers do business, changing them for the better. We are committed to our people, dedicated to our customers and passionate about being the very best we can be.
Neil Jelley, Head of Sales
Get in touch
ARRANGE A FREE CONSULTATION TODAY
Our experienced team are here to help understand the way in which you do business and the way your organisation uses technology to deliver results.