IT Solutions
UPS & POWER
We offer a turnkey package for all of our customers, starting from an initial site survey to the commissioning of both UPS and Power Generators.
This process involves using highly qualified and experienced engineers who both Install, Project Manage and Commission the job as well as regularly offering training to customers as part of the package, to ensure that you get the most out of your UPS and Generator system.
We take UPS maintenance very seriously at Kuiper as we believe a company is judged more on their post sales customer support than at any other point in the sales process. On all UPS Maintenance (and general maintenance contracts) we give you a 24/7 technical helpline number should any problems arise.
Why should you choose us?
Most manufacturer warranty on power and UPS units are on a Repair or Replace basis. You as the customer would need to speak to the vendor directly which could cause you several hours of your time speaking with technical support, providing an array of details and going through the monotony of various technical queries.
Once the UPS is established as faulty, the vendor will arrange for a new unit to be sent out, however, it would be up to you as the customer to uninstall the faulty UPS, rebox and then install the replacement unit (this is very costly and labour intensive to your business). As well as this it could take up to 3-5 days for the replacement unit to be shipped to you.
When you choose to take out a maintenance contract with Kuiper, all call outs to site are included, meaning engineers arriving on site within the chosen response time. Our engineers will try to fix and repair the UPS whilst on site but if this is not possible we will put in a temporary measure whilst the faulty unit is repaired.
As a result this will reduce your downtime and minimise any additional labour charges to uninstall and replace faulty kit. Additionally, you will also receive a preventative maintenance visit once a year, which will help reduce any potential issues from arising – consider a health check to make sure your systems are operating efficiently.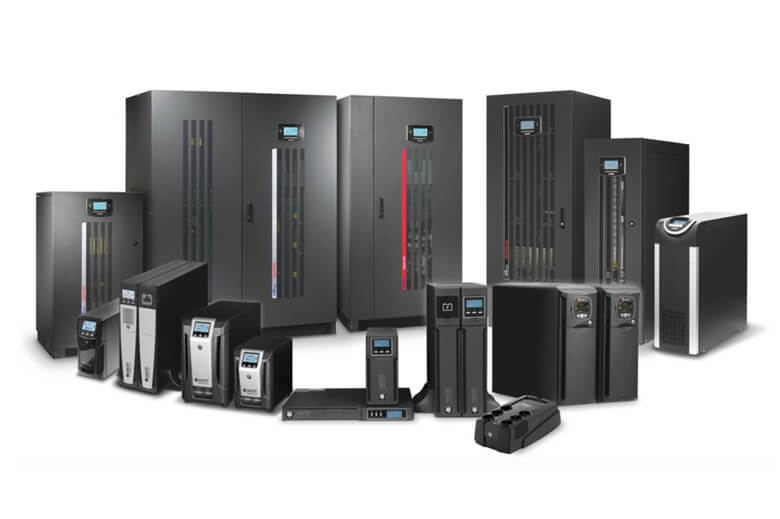 Kuiper have been an I.T supplier and trusted adviser for the past 4 years. They have been collaborative in their approach and have supported us with integrity over the period of our relationship.
Sean Sanpher, PPB Ltd


Kuiper had been very persistent in wanting to talk to us and were quick to propose Huawei's video conferencing solution. On seeing a demonstration at Huawei's centre in the Netherlands, we were immediately impressed with what we saw and decided to include it in our selection process.
Stephen Walters, P&O Ferrymasters

I am so proud of our team and I would challenge anyone to find a more committed, attentive and flexible organisation anywhere else. Each person works tirelessly to develop and improve themselves, our company and our customers.
Stuart Hall, Director

I've been at the company for 6 years and there's never a dull moment. I enjoy working with our amazing team every single day and we are all very supportive of each other.
Adam McManus, Digital Marketing Executive

I am responsible for ensuring that our customers are supported day to day and getting the right information they need at the right time. No day is ever the same and has its challenges but I always go home with a smile on my face.
Jo Boyle, Internal Sales Support

I really enjoy coming to work and being part of a successful growing company. I feel that I'm a valued member of the team and that everyone has my best interests at heart.
Ronnie-Leigh Kelman, Internal Sales Support

I have the privilege of being account manager for some of our key clients. I serve each of them to the best of my ability and pride myself in going above and beyond. I am their trusted advisor and ensure I am available for them around the clock.
Steve Randhawa, Senior Business Development Manager

We believe that through the solutions we provide, we can have a massive impact on the way our customers do business, changing them for the better. We are committed to our people, dedicated to our customers and passionate about being the very best we can be.
Neil Jelley, Head of Sales
Get in touch
ARRANGE A FREE CONSULTATION TODAY
Our experienced team are here to help understand the way in which you do business and the way your organisation uses technology to deliver results.