Managed Services
Mobile Insurance
Insurance Cover for Smartphones, Tablets and Laptops
INSURANCE COVER FOR SMARTPHONES, TABLETS & LAPTOPS
Accidents do happen so it is better to be safe than sorry. Kuiper ensures total peace of mind when you take out one of the following Insurance Policies with us.
Kuiper offer our customers 2 types of insurance cover: Accidental Damage and Accidental Damage + Theft. These are designed to protect your devices against those pesky everyday mishaps that can occur when we least expect it. Whether physical, liquid, fire or flood damage, and in some cases theft, the insurance products we offer will ensure you are fully protected and have complete peace of mind.
With an easy claims process and fully trained and accredited service engineers, Kuiper aims to have your IT device either repaired or replaced and returned to you within the shortest time possible.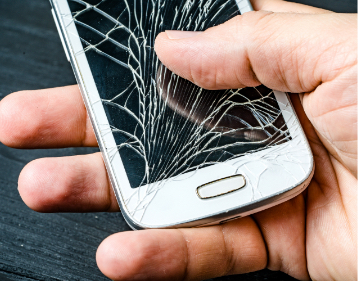 WORDWIDE COVER
Travel in confidence with Mobile Insurance from Kuiper
No Excess
Easy claims process
Drops, Spills, Fire & Flood Protection
Cover against Theft
Up to 4 Years Comprehensive Cover



Kuiper have been an I.T supplier and trusted adviser for the past 4 years. They have been collaborative in their approach and have supported us with integrity over the period of our relationship.
Sean Sanpher, PPB Ltd


Kuiper had been very persistent in wanting to talk to us and were quick to propose Huawei's video conferencing solution. On seeing a demonstration at Huawei's centre in the Netherlands, we were immediately impressed with what we saw and decided to include it in our selection process.
Stephen Walters, P&O Ferrymasters

I am so proud of our team and I would challenge anyone to find a more committed, attentive and flexible organisation anywhere else. Each person works tirelessly to develop and improve themselves, our company and our customers.
Stuart Hall, Director

I've been at the company for 6 years and there's never a dull moment. I enjoy working with our amazing team every single day and we are all very supportive of each other.
Adam McManus, Digital Marketing Executive

I am responsible for ensuring that our customers are supported day to day and getting the right information they need at the right time. No day is ever the same and has its challenges but I always go home with a smile on my face.
Jo Boyle, Internal Sales Support

I really enjoy coming to work and being part of a successful growing company. I feel that I'm a valued member of the team and that everyone has my best interests at heart.
Ronnie-Leigh Kelman, Internal Sales Support

I have the privilege of being account manager for some of our key clients. I serve each of them to the best of my ability and pride myself in going above and beyond. I am their trusted advisor and ensure I am available for them around the clock.
Steve Randhawa, Senior Business Development Manager

We believe that through the solutions we provide, we can have a massive impact on the way our customers do business, changing them for the better. We are committed to our people, dedicated to our customers and passionate about being the very best we can be.
Neil Jelley, Head of Sales