Creative & Digital Services
Grow your brand awareness, and elevate your business with brand, creative design, and website development
Design and web development services that will make your business soar.
We deliver creative and digital solutions that drive business success. We understand that consumers are driven by experiences at multiple touchpoints. From initial engagement, to interaction, transaction, through to customer loyalty and advocacy.
Brand
We are passionate about crafting identities. We dive deep into your business values and objectives, to design logotypes that your target audiences can relate to. We understand the shades of meaning behind colour, form and typography to ensure your identity stands out in a crowded market place, and is unique to your organisation's ethos and character. Brand development is at the heart of what we do and how we ultimately create interactions with your customers.
Digital & website design
By using our thought-leading ideas we have designed and produced beautifully crafted websites, with inspired user journeys and experiences. We have delivered various solutions for companies, such as Eversheds Sutherland, Kantar and CBeebies TV show "Monty & Co".
We create seamless experiences, allowing your customers and users to access the content they want in the most fulfilling way possible. We design, build and adapt in line with behaviours to enhance the user experience at each touchpoint.
Digital development
We build bespoke digital platforms that are created to meet your requirements. We focus on easy-to-use and intuitive experiences with high performance on any modern device. We'll get to know your objectives, and choose the right solutions for each project that will exceed your expectations.
Our team consists of both Back End and Front End development. We use LAMP and MEVN tech stacks to deliver API integrations, elegantly designed websites, and bespoke software. We are also CMS platform agnostic and have even built our own, LayerSync.
Unlike other PHP-based platforms, our in-house LayerSync CMS is highly protected, ensuring your data is safe - we've even built a GDPR website on it! Its modular build will make your website easy to edit, and super fast, with advanced SEO capabilities built in.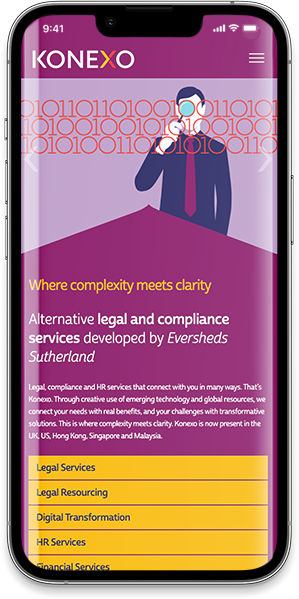 Get in touch
ARRANGE A FREE CONSULTATION TODAY
Our experienced team are here to help understand the way in which you do business and the way your organisation uses technology to deliver results.