Mobile Maintenance Plus
Maintenance Plus for Smartphones, Tablets and Laptops
MAINTENANCE PLUS FOR SMARTPHONES, TABLETS & LAPTOPS
MendIT's hybrid of extended hardware cover and low-cost chargeable repairs, offering great protection for a fraction of the cost. Designed to provide an all-in-one solution and a cost-effective alternative to insurance.
As standard, MendIT Maintenance Plus provides a collect and return extended warranty offering, a fast and efficient repair service designed to protect mobile equipment against mechanical breakdown. In the event of breakdown, MendIT will provide remote diagnostics to determine the fault. And, if necessary, arrange a courier to collect your mobile equipment. MendIT will repair or replace then return to any UK location. Inclusive of the manufacturer's warranty period, MendIT look after your device from day one. This provides both a single point of contact and consistent level of support throughout your mobile equipment's lifecycle. Warranty Upgrade available for UK Mainland customers. Excludes Apple and Microsoft Equipment.
What's Covered: Laptops, Tablets and Smart Phones.
Maintenance Plus is a product designed to provide support for both breakdown and damage. As standard you receive an enhanced extended warranty with added benefits such as battery replacements*, annual health checks, unlimited help-desk support and much more. Plus, you can rest assured knowing that your laptop, tablet and smartphone is covered with a fixed low-cost Repair Promise for damage sustained.
- Laptop & Tablet Repair Promise: £20 + VAT
- Smartphone Repair Promise: £40 + VAT
*Battery replacement provided if it retains less than 60% of original capacity.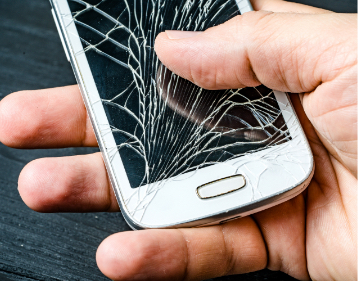 Get in touch
ARRANGE A FREE CONSULTATION TODAY
Our experienced team are here to help understand the way in which you do business and the way your organisation uses technology to deliver results.