Technology Partners
Our sole aim is to deliver best in class solutions to our customers. We are committed to understanding your business and meeting your requirements.
Technology Partners
Kuiper has the sole aim of delivering best in class solutions to our customers. We hold many vendor accreditations and supply the very latest technology and software solutions.
Through our commitment to understanding your business and ensuring our in-house expertise are fully utilised, we are able to make knowledgeable recommendations around technologies and software to meet your organisations requirements.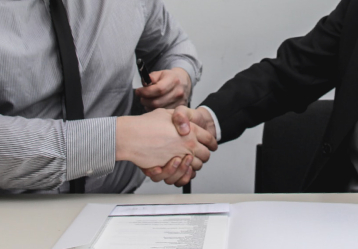 Partner Status: Platinum
Driven by their passion to protect every workload, Acronis have created the only all-in-one cyber protection solution for environments of any size – and solved the safety, accessibility, privacy, authenticity, and security (SAPAS) challenges of the modern world.

With their unique combination of automation and integration, you gain all of the prevention, detection, response, recovery, and forensics capabilities needed to safeguard all of your workloads while streamlining your protection efforts.
Solution Areas: Cyber Security, Monitoring and Analytics, File Sync and Share, Email Security, Data Loss Prevention, Backup and Disaster Recovery

Partner Status: Platinum
Parallels is a global leader in cross-platform solutions, enabling businesses and individuals to access and use the applications and files they need on any device or operating system. Parallels helps customers leverage the best technology available, whether it's Windows, Linux, macOS, iOS, Android or the cloud.
Solution Areas: Mac & Windows Virtualization, Remote Application Server, Mac Management Solutions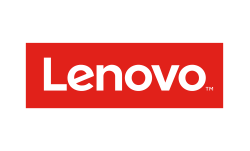 Partner Status: Gold
Lenovo manufactures one of the world's widest portfolio of connected products, including smartphones (Motorola), tablets, PCs (ThinkPad, Yoga, Lenovo Legion) and workstations as well as AR/VR devices and smart home/office solutions. Lenovo's corporate headquarters is located in Hong Kong, with key operations centres in Beijing and Morrisville, North Carolina. They have over 57,000 employees globally.
Solution Areas: Personal Computing, Smartphones, Smart Devices

Partner Status: Gold
NetApp is the data authority for hybrid cloud. We provide a full range of hybrid cloud data services that simplify management of applications and data across cloud and on-premises environments to accelerate digital transformation. Together with our partners, we empower global organizations to unleash the full potential of their data to expand customer touchpoints, foster greater innovation and optimize their operations.
Solution Areas: Cloud Services, Hybrid Cloud Infrastructure, Flash Storage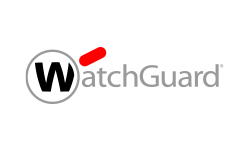 Partner Status: Gold
For over 20 years, WatchGuard has pioneered cutting-edge cyber security technology and delivered it as easy-to-deploy and easy-to-manage solutions. With industry-leading network security, secure Wi-Fi, multi-factor authentication, and network intelligence products and services, WatchGuard enables more than 80,000 small and midsize enterprises from around the globe to protect their most important assets. In a world where the cyber security landscape is constantly evolving, and new threats emerge each day, WatchGuard makes enterprise-grade cyber security technology accessible for every company. WatchGuard is headquartered in Seattle, Washington, with offices throughout North America, Europe, Asia Pacific, and Latin America.
Solution Areas: Network Security, Endpoint Security, Secure Wi-Fi, Multi Factor Authentication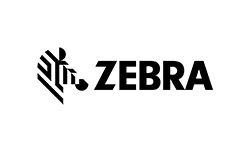 Partner Status: Gold
As digital innovation transforms the edge of the enterprise, Zebra Technologies enables businesses in a variety of industries to keep up with rising customer expectations by making every asset and worker visible, connected and fully optimised.
Solution Areas: Mobile Computers & Tablets, Printers, Barcode Scanners
Partner Status: Gold
Secure your organisation's public and private cloud, applications, users and data with a deep level of protection that won't compromise network performance. The combination of Sonicwall's cyber security solutions delivers mission-critical layered cyber defence, threat intelligence, analysis and collaboration, along with common management, reporting and analytics that work synchronously together.
Solution Areas: Network Security, Wired Security, Wireless Security, Endpoint Security, WAN Acceleration, Advanced Security Services, Cloud App Security, Cloud Edge Secure Access, Secure Mobile Access, Email Security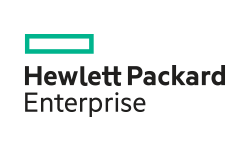 Partner Status: Silver
Hewlett Packard Enterprise is the global edge-to-cloud Platform-as-a-Service company that helps organisations accelerate outcomes by unlocking value from all of their data, everywhere. HPE is built on decades of reimagining the future through innovation. With the transformation to hybrid cloud, everything computes. Oceans of data, distilled in real time, provide immediate value at the core and the edge. Understanding your right mix of IT is crucial in this transformation. Let HPE help you succeed in your transformation to the digitized world, so that everything computes for you, and your business just works.
Solution Areas: Enterprise Networking, Enterprise Wireless, Data Centres, Servers and Storage, Collaboration, Cloud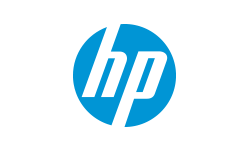 Partner Status: Silver
HP Inc. creates technology that makes life better for everyone everywhere — every person, every organization, and every community around the globe. Through HP's portfolio of printers, PCs, mobile devices, solutions, and services, HP engineer experiences that amaze.
Solution Areas: Personal Computing, Printing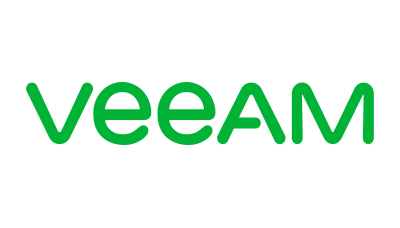 Partner Status: ProPartner Silver
Veeam® is the leader in backup solutions that deliver Cloud Data Management™. Veeam provides a single platform for modernizing backup, accelerating hybrid cloud and securing your data. Our solutions are simple to install and run, flexible enough to fit into any environment and always reliable.
Solution Areas: Backup and Recovery, Monitoring & Analytics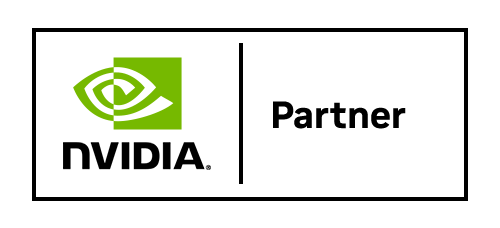 Partner Status: Registered Partner
NVIDIA, inventor of the GPU, which creates interactive graphics on laptops, workstations, mobile devices, notebooks, PCs, and more.
SUPERCHARGED COMPUTING FOR THE DA VINCIS AND EINSTEINS OF OUR TIME
NVIDIA pioneer a supercharged form of computing loved by the most demanding computer users in the world -- scientists, designers, artists, and gamers. For them, NVIDIA built the equivalent of a time machine.
Fuelled by the insatiable demand for better 3D graphics, and the massive scale of the gaming market, NVIDIA has evolved the GPU into a computer brain at the exciting intersection of virtual reality, high performance computing, and artificial intelligence.
Solution Areas: GPUs, Networking, AI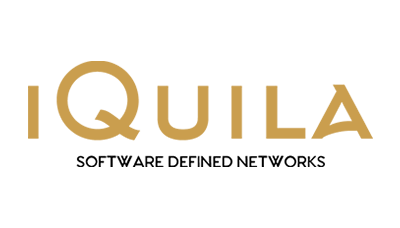 Partner Status: Solutions Provider
iQuila is a completely game-changing solution that seeks to revolutionise network connectivity. WANs, LANs, and VPNs have had their time. The future of your network is iQuila.
No one else is doing or can do what iQuila does. It is a truly unique solution, built on deep technical experience as a response to the frustrations and needless complexity of working with traditional networking solutions such as MPLS networks.
Simple, seamless, and slick, iQuila gives you military grade security and total connectivity anytime, anywhere and across every device. And with near endless application for any organisation, industry, or sector, you'll be completely covered no matter your network needs
Solution Areas: Software Defined Networks. Alternative to VPN, SD-WAN and MPLS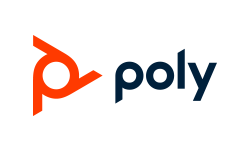 Partner Status: Registered Partner
You want the freedom to work whenever and wherever it suits you. Remote at your favourite coffee shop or bookstore? In the office, at a desk, and on the phone? Meeting with colleagues from across the world in a huddle space or larger conference room? No matter where you go and how you connect, Poly has a solution for you.
Solution Areas: Headsets, Video Conferencing, Phones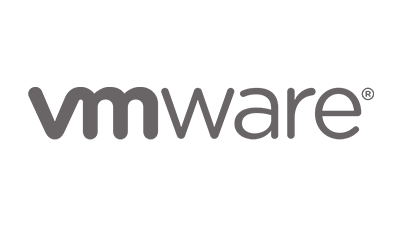 Partner Status: Advanced Business Partner
VMware software powers the world's complex digital infrastructure. streamlining the journey for organisations to become digital businesses that deliver better experiences to their customers and empower employees to do their best work. Our software spans compute, cloud, networking and security, and digital workspace.
Solution Areas: Private and hybrid cloud, Hyperconverged Infrastructure, Cloud Management, Virtual Cloud Networking, Digital Workspace, Desktop & App Virtualisation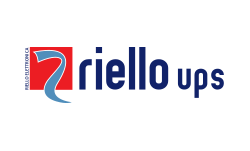 Partner Status: Authorised Business Partner
Riello UPS aspires to be the leading manufacturer of uninterruptible power supplies in the UK. To meet this bold ambition Riello are unapologetically committed to putting their customers first. Riello UPS provide high-quality, value for money products that deliver exceptional performance, reliability and efficiency. Riello offer unparalleled pre and post-sales support and advice to ensure your exact needs are met. Together with Kuiper, we are building long-lasting, genuine relationships to make sure you get the absolute best from your UPS. This includes 24/7/365 technical support from the experts at Riello and a comprehensive range of industry-leading UPS maintenance plans and onsite services tailored to suit your specific requirements.
Solution Areas: Uninterruptible Power Supply, Power Distribution, Data Centre Software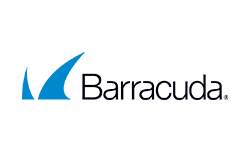 Partner Status: Authorised Business Partner
Barracuda Networks, Inc. is a company providing security, networking and storage products based on network appliances and cloud services. The company's security products include products for protection against email, web surfing, web hackers and instant messaging threats such as spam, spyware, trojans, and viruses.
Solution Areas: Email Protection, Application & Cloud Security, Data Protection, Network Security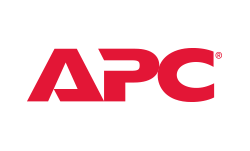 Partner Status: Select Partner
For nearly four decades, APC has been the industry-standard for reliable power and physical IT infrastructure. Now one of the leading names in IT departments large and small, their history of innovation has pushed their products into the global spotlight with infrastructure, management, and data security solutions protecting organisations around the world.
Solution Areas: Uninterruptible Power Supply, Power Distribution, Data Centre Software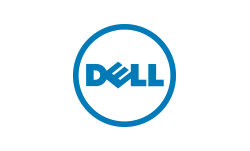 Partner Status: Solutions Provider
Dell gives today's workforce what they need to securely connect, produce, and collaborate; anywhere at any time. Award-winning desktops, laptops, 2-in-1s and thin clients; powerful workstations and rugged devices made for specialized environments, as well as monitors, docking and endpoint security solutions and services, workers get exactly what they need to work the way they want.
Solution Areas: Enterprise Networking, Enterprise Wireless, Data Centres, Servers and Storage, Collaboration, Cloud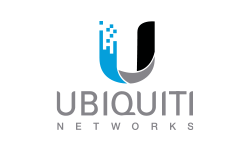 Partner Status: Authorised Business Partner
Ubiquiti Networks provide a variety of high-performance networking technology solutions for service providers and enterprises, offering an outstanding price to performance ratio. Ubiquiti are pushing the boundaries in wireless communications and aiming to close the digital divide, bringing wireless connectivity to everyone around the world. They also feature a global support community that stands them apart from their competition.
Solution Areas: Wirless Networking, Routing and Switching, VOIP, Security Cameras, Point-to-Point/Point-to-Multipoint Radio

Partner Status: Authorised Surface Reseller
Designed with productivity in mind, Microsoft Surface combines the performance of a Windows 10 laptop and the portability of a tablet for versatile 2-in-1 computing on the go. Suitable for businesses looking to boost and simplify mobility, Surface is an ideal solution. By converging two traditionally separate pieces of hardware, it reduces the amount of computer equipment an organisation needs to buy, deploy, manage and secure. It also supports the full suite of Microsoft applications, including Cloud based services such as Office 365.
Solution Areas: Surface Products: Laptop, Pro, Book, Go, Studio, Hub

Partner Status: Distributor
Code Compatibles is our own brand of compatible networking products that are of the highest quality and supplied at the most competitive prices on the market, complimented with outstanding levels of customer service. Code Compatibles carry an extensive list of optic cabling solutions to ensure that we meet the demands and ever growing needs of your network. Our products are built to the highest quality standards and include testing insertion loss and reflectance on all connectors for optimum performance. Code Compatibles provide high quality transceivers for network, server, and storage systems. These transceivers are specifically coded to be 100% compatible with the original manufacturer hardware. Each product is subject to in depth qualification and testing to ensure that it will perform to the demands of rigorous technology environments.
Solution Areas: Direct Attach Cables, Optical Cables, Fibre Cables, Transceivers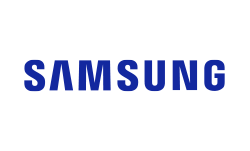 Partner Status: Authorised Business Partner
Samsung Electronics has been pioneering technological innovations and guiding the future of telecommunication services for more than a decade, investing in cutting-edge technologies, building industrial ecosystems, accelerating global technical standards and demonstrating future service cases with global leading telecommunication operators. With an end-to-end product portfolio, ranging from chips, devices and telecommunication equipment, we are uniquely positioned to provide optimal solutions carrying out 5G commercial services considering spectrum license, mobile penetration and future business models. Samsung Electronics embarked on a revolutionary transformation in the industry by successfully commercializing 5G services in the US and Korea and positioning itself as a leader of 5G.
Solution Areas: Mobile, Personal Computing, Displays, Memory, Storage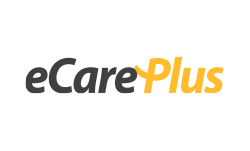 Partner Status: Service Partner
eCarePlus is our very own offering of IT break fix services to small, mid-market and enterprise organisations. Our eCarePlus break fix maintenance ensures total protection for your IT Hardware and if a fault occurs, on site engineers will be dispatched onsite to fix within an agreed service level agreement. Our Smart Hands service is a scalable and responsive extension to your own IT function that seamlessly augments your in-house technical team with ours.
If it is UK-wide or pan-European coverage you are looking for with a next business day response or a 4 hour fix guarantee with certified engineers working as part of your IT team, eCarePlus ensures that you are continually protecting your investment in your IT infrastructure and receive outstanding technical assistance.
Solution Areas: Extended Warranty, Break-fix Maintenance, Engineer Resource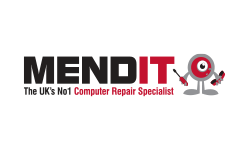 Partner Status: Authorised Business Partner
With mobile technology playing a significant role in everyday life, it is highly recommended to ensure your equipment is protected. Breakdown, damage, theft and loss can have a huge impact on how we work, communicate and entertain ourselves, and there is no need to let such unfortunate events impact us in the way they can. MendIT has been providing support to UK consumers and businesses for over 10 years. During this time, we have evolved and adapted to the needs of our customers to ensure we continue to offer a range of products and services that provide high quality support without breaking the bank. From low cost extended warranties and comprehensive insurance to one-off repairs, we have support products and services to suit every requirement and budget.
Solution Areas: Extended Warranty, Insurance

Partner Status: Authorised Business Partner
NAKIVO offers backup, replication, failover, backup to the cloud, backup to tape, backup copy, backup data reduction, instant verification, granular restore and disaster recovery orchestration for virtual, physical, cloud and SaaS environments.
Solution Areas: VM backup, Replication, Disaster Recovery
Get in touch
ARRANGE A FREE CONSULTATION TODAY
Our experienced team are here to help understand the way in which you do business and the way your organisation uses technology to deliver results.