Telephony
8x8 - UNIFIED COMMS
One Cloud Solution for Voice, Meetings, Collaboration, Call Centre and More.
INTRODUCING THE X SERIES
The 3rd Wave of enterprise communications brings the power we have as consumers to the business creating one system of engagement and in turn, one system of intelligence.
With a single cloud engagement solution, you can now arm employees with the tools they need to communicate, collaborate and access the organisation's most valuable data and experts in one intelligent, easy to manage solution. One engagement platform allows you to move at the speed of employee and customer expectations, leading to less churn and more revenue.
COST EFFECTIVE FLEXIBLE PLANS
*For more details, see Unlimited Calling on X Series Plans & Pricing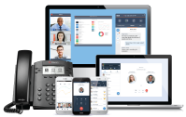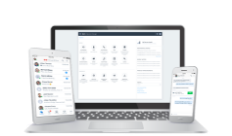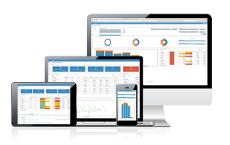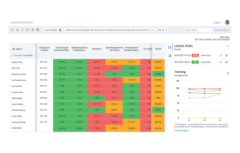 PLANS
X SERIES CLOUD SERVICE PLANS
X Series

X2

X Series

X4

X Series

X6

X Series

X8
UC Calling Zone
Unlimited Calling within 14 Countries
Unlimited Calling within 47 Countries
Unlimited Calling within 47 Countries
Unlimited Calling within 47 Countries
CC Calling Zone 1
4,000 Minutes within 47 Countries
4,000 Minutes within 47 Countries
Auto attendant

Phone number & extension

HD voice, Secure voice

Mobile & Desktop apps

Team Messaging; Presence; Voicemail

Sameroom Cross-Platform Team Messaging

Call Recording 2

Unlimited Internet Fox

Single Sign On & Okta Integration

Video & Audio Conferencing
100 Participants
100 Participants
100 Participants
100 Participants
G Suite, Salesforce, Zendesk & NetSuite Integration

Barge, Monitor, Whisper

Analytics Essentials

Operator Switchboard

Supervisor Analytics & Service Quality Analytics

Interactive Voice Response (IVR)

Skills-Based Inbound Voice

Graphical Call flows, Post Call Survey

Native CRM, Knowledgebase

Queued & Web Callback

Expert Connect

Inbound Chat, Email, Social Channels

Co-browse

Outbound Preview Dialer

Quality Management & Speech Analytics
Optional

Enterprise Grade Security (GDPR, HIPAA, IS0 27001, etc.)

Book a call
Book a call
Book a call
Book a call

Kuiper have been an I.T supplier and trusted adviser for the past 4 years. They have been collaborative in their approach and have supported us with integrity over the period of our relationship.
Sean Sanpher, PPB Ltd


Kuiper had been very persistent in wanting to talk to us and were quick to propose Huawei's video conferencing solution. On seeing a demonstration at Huawei's centre in the Netherlands, we were immediately impressed with what we saw and decided to include it in our selection process.
Stephen Walters, P&O Ferrymasters

I am so proud of our team and I would challenge anyone to find a more committed, attentive and flexible organisation anywhere else. Each person works tirelessly to develop and improve themselves, our company and our customers.
Stuart Hall, Director

I've been at the company for 6 years and there's never a dull moment. I enjoy working with our amazing team every single day and we are all very supportive of each other.
Adam McManus, Digital Marketing Executive

I am responsible for ensuring that our customers are supported day to day and getting the right information they need at the right time. No day is ever the same and has its challenges but I always go home with a smile on my face.
Jo Boyle, Internal Sales Support

I really enjoy coming to work and being part of a successful growing company. I feel that I'm a valued member of the team and that everyone has my best interests at heart.
Ronnie-Leigh Kelman, Internal Sales Support

I have the privilege of being account manager for some of our key clients. I serve each of them to the best of my ability and pride myself in going above and beyond. I am their trusted advisor and ensure I am available for them around the clock.
Steve Randhawa, Senior Business Development Manager

We believe that through the solutions we provide, we can have a massive impact on the way our customers do business, changing them for the better. We are committed to our people, dedicated to our customers and passionate about being the very best we can be.
Neil Jelley, Head of Sales
Get in touch
ARRANGE A FREE CONSULTATION TODAY
Our experienced team are here to help understand the way in which you do business and the way your organisation uses technology to deliver results.