Kuiper Recognised as NetApp Rising Star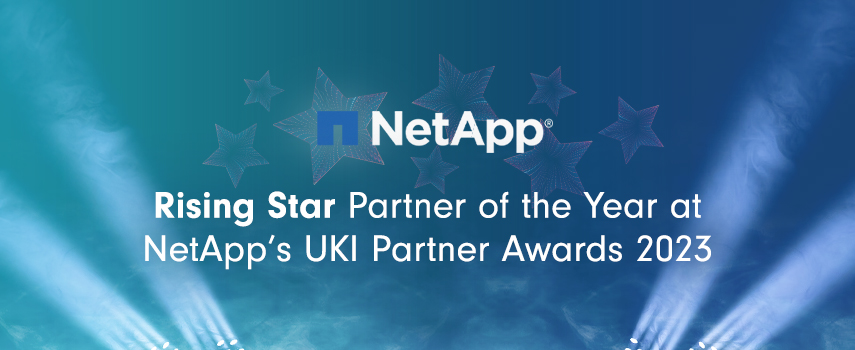 Kuiper Technology Honoured as NetApp Rising Star Partner of the Year 2023
Kuiper, the Midlands leading provider of innovative technology solutions is thrilled to announce that it has been awarded the prestigious Rising Star Partner of the Year award by NetApp, a globally renowned data management and cloud storage company.
The NetApp Rising Star Partner of the Year award recognises outstanding partners who have demonstrated exceptional growth, expertise, and commitment to customer success. Kuiper's relentless dedication to delivering cutting-edge solutions, coupled with our unwavering customer focus, has propelled us to this remarkable achievement.
As a NetApp partner, Kuiper has consistently shown exceptional performance and dedication to the core values and objectives of NetApp. Our commitment to excellence, deep technical expertise, and ability to consistently exceed customer expectations we believe have set us apart in the highly competitive technology landscape.

"We are incredibly honoured to receive the NetApp Rising Star Partner of the Year award," said Neil Jelley, Head of Sales for Kuiper. "This recognition is a testament to the hard work and dedication of our entire team. We are grateful for the trust our customers have placed in us and for the strong partnership we have with NetApp."
Kuiper has been at the forefront of providing transformative technology solutions to clients across various industries. Our expertise in data management, cloud solutions, and storage has enabled businesses to enhance their operational efficiency, scalability, and security.
NetApp's Rising Star Partner of the Year award is a testament to Kuiper's commitment to driving innovation, delivering exceptional customer experiences, and advancing digital transformation initiatives.
We thank everyone who contributed to Kuiper winning this award and especially our distribution partners for their continued expertise in helping Kuiper deliver NetApp solutions to our customers.