Poly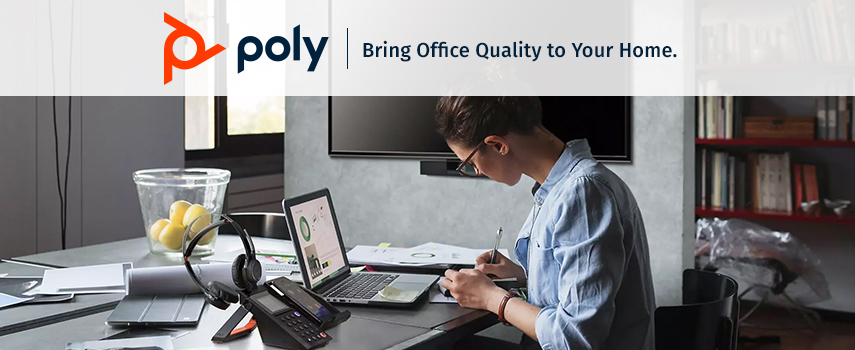 You want the freedom to work whenever and wherever it suits you.
Want to work remotely at your favourite coffee shop or at the gym? In the office, at a desk, or on the phone? Meeting with colleagues from across the world in a huddle space or larger conference room? No matter where you go and how you connect, Poly has a solution for you.
Kuiper are a Poly Registered Partner and ensure our customers have unparalleled access to quality video and voice solutions to help unleash the power of team collaboration.
WE CONNECT PEOPLE, NOT THINGS

Poly (formerly Polycom and Plantronics) is the global communications company that powers authentic human connection and collaboration with end-to-end solutions. Poly is finding new ways to inject meaningful human-to-human cues into audio and video communication to replicate the face-to-face experience. To build intimacy. To break walls and span distance. One to one. One to many. Many to many.
Poly high-quality headsets, voice, video, and video-interop solutions work simply and flexibly. Poly is truly a one stop shop for all your organisation's personal and group collaboration device needs. Poly solutions protect your investments by enabling existing video and voice conferencing equipment to work easily with your current and future collaboration platforms. The Poly Global Services team provides you with the expertise to plan, design, deploy, optimise, support, and manage your solution environment.