1 Cloud Virtual Data Centre
Your Flexible and scalable Infrastructure as a Service (IaaS) platform.
1 Cloud Virtual Data Centre
1Cloud from Kuiper is a flexible, scalable Infrastructure as a Service (IaaS) platform, built across 3 geographically diverse, tier 3 Data centres residing in the UK.
Using best-of-breed, enterprise-grade hardware, the Kuiper 1Cloud platform offers all of the resilience and scale that businesses have come to expect from cloud compute platforms but removes the elements that are sometimes unpredictable with many large scale public cloud offerings such as data ingress and egress charges, backhaul fees and operating system licence costs.
Using the simple pay as you use pricing model, our 1Cloud platform keeps things simple both from a management and commercial perspective, with a simple pay as you use pricing model with only 5 billable elements to consider. Our Platform is hosted across three UK Tier 3 data centres.
Each is a state-of-the-art facility boasts accreditations including ISO27001 & ISO9001 and provides the ideal environment to store your mission-critical data. It is also privately interconnected with dedicated network infrastructure, with the traffic separated using VLANs so that sensitive and critical data is kept entirely separate to the public internet.
Only Pay for what you use
1Cloud from Kuiper is extremely cost effective, with hourly billing and no fixed contract so you will have the ability to scale up and down as required. This allows your IT team to focus on business transformation projects rather than spending both time and money on on-premise infrastructure.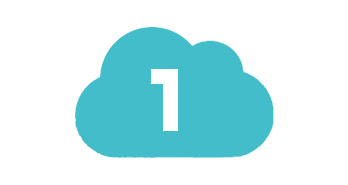 Key Features
Key Benefits
Get in touch
ARRANGE A FREE CONSULTATION TODAY
Our experienced team are here to help understand the way in which you do business and the way your organisation uses technology to deliver results.