Everything ICT
Kuiper are now members of Everything ICT,
The Public Sector ICT Procurement Framework.
The Public Sector ICT Procurement Framework.
Kuiper have been granted membership to Everything ICT, the public sector framework that helps you buy at the right price, at the right time, in the right way.
The framework is an OJEU Tendered procurement framework, compliant with all UK laws, regulations and guidance. In addition to the rigorous OJEU tendering process, the framework has been evaluated by the DfE's Commercial Services Team (CST). This included taking references from schools, MATs, FE colleges and universities. It is now one of the frameworks for ICT recommended by the DfE.
https://find-dfe-approved-framework.service.gov.uk/find/type/buying/what/ict/ict-categories/software/ict-cloud
In addition to scrutiny from the DfE, the framework contract has been evaluated by lawyers and procurement professionals from The Welsh Government, the MoD, 4 NHS Trusts, 21 local authorities, dozens of MATs, hundreds of schools, as well as FE colleges and universities.
So with Kuiper and the Everything ICT framework you will have complete peace of mind that you are getting the very best pricing following the best laws, regulation and guidance.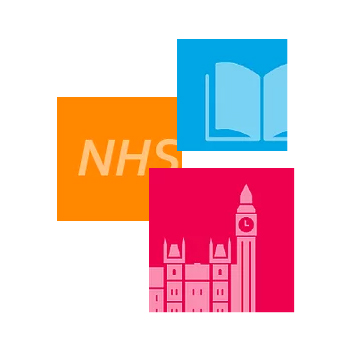 How Kuiper and Everything ICT ensure you are Protected
When you use Everything ICT, your contract is with the framework, not with Kuiper. This creates one of the biggest benefits of using the framework. The framework acts as an 'insurance policy' if things go wrong.
To ensure delivery and a quality service, the framework do not pay Kuiper until you have signed off the work and paid the framework. That means that if something goes wrong, it's the framework that will act on your behalf. You don't have to worry, or try and invest time in fixing the problem yourself. Everything ICT will take care of it for you. However, Kuiper go above and beyond for our customers and are committed to delivering excellence. We will do everything we can to get it right first time and provide outstanding service, but it's nice to know you have an "insurance policy".
Kuiper are proud to be part of Everything ICT's framework and have been through a rigorous evaluation process including the review of customer references, and our acceptance to the full terms and conditions of the framework, including:
The costs of the framework are borne by Kuiper, not you. The framework is completely free for customers to use.
To ensure value for money, Kuiper couldn't have joined the framework unless we agreed that the framework will be the cheapest route for a public sector customer to buy our products or services.
Kuiper had to demonstrate how we will deliver innovation, customer service, and value for money for framework customers.
Kuiper agree to all relevant Government contract requirements to demonstrate compliance (e.g. Equal Opportunities, Modern Slavery, GDPR and DBS checking).
Ease of use
The Everything ICT framework has been designed to make your life easier and with the addition of Kuiper, if you know what you want and need, it couldn't be easier. We fully accept there are other suppliers who provide good pricing and service, but Kuiper aim to be great! We really want to demonstrate how we go above and beyond for you. The simplicity of the framework means that you follow these simple steps:
Tell the framework what you want
The framework will get quotes for you
You will review and then sign the framework electronic order form
You will send the framework your Purchase Order number
The framework will get us to deliver
Going above and beyond, to make your life even easier, if you know exactly what you want from Kuiper, you can 'Direct Award'. This means you don't have to waste time and effort getting multiple quotes. You can do this because framework Kuiper has already been evaluated and pre-approved.
Summary of Benefits choosing Everything ICT Framework and Kuiper
In summary, the benefits to you, the customer, include:
Compliance with purchasing regulations
Protection "if" things go wrong
Save time with quotes which are relevant to you
Save money with reduced pricing through national deals
Multiple quotes or direct awards
Better value through suppliers benchmarked on cost, quality and service
Free advice on cloud solutions, relevant suppliers, procurement regulations and tendering processes
Pre-agreed terms and conditions
You can check out ever more details about Everything ICT by visiting www.everythingict.org
Get in touch
ARRANGE A FREE CONSULTATION TODAY
Our experienced team are here to help understand the way in which you do business and the way your organisation uses technology to deliver results.