Cyber Protect Cloud
Modernise your cybersecurity and backup with integrated cyber protection.
Prevent downtime and data loss with essential cyber protection
Kuiper Cyber Cloud unites backup and next-generation, AI-based anti-malware, antivirus, and endpoint protection management in one solution. Powered by Acronis, the world's best backup and recovery solution. We will reduce the complexity of backing up your data, increase your productivity and decrease your operating costs.
The Kuiper Cyber Cloud service unifies cybersecurity, data protection and endpoint protection management in one. Featuring a set of essential cyber protection capabilities included at no cost or on a pay-as-you-go basis, powered by Acronis, we can build services for you at little to no upfront expense.
This is a single solution, installed with one agent, that enables Kuiper to deliver backup, disaster recovery, ransomware protection, file sync and share, and blockchain-based file notarization and e-signature services to you. We ensure smooth and quick deployments, and a service-rich solution portfolio so that you can manage everything from one pane of glass through an intuitive user interface.
Acronis Cyber Protect Cloud
Enhance your backup solution with essential cyber protection at no cost
Get essential cyber protection functionalities that cover all workloads. We will not charge you if you don't consume backup or file sync and share storage.
Cybersecurity
Stay ahead of modern cyberthreats with award-winning anti-ransomware enhanced with anti-malware capabilities that complement your current antivirus or Endpoint Protection. Our Cyber Cloud solution will also prevent data leaks via local channels.
Backup and recovery
Minimise data loss across your infrastructure and workloads with the best backup and recovery technology, available in consumption-based or per-workload licensing models (Kuiper will consult and demonstrate which is the best model for you).
Management
Centralise your protection management and provision endpoints in minutes. Kuiper can remotely assist you and assess system vulnerabilities and security gaps, making full use of the increased visibility of data with built-in monitoring and reporting.
Disaster recovery (DR)
You can access DR-enabled tenants to establish secure connection to the corporate network and your personal devices, or test failover in an isolated network environment.
File sync and share
Increase productivity by enabling yourself to create and securely share corporate content from anywhere, at any time, and on any device. You will only get charged for the storage you use. We can also leverage notarisation and e-signature for data validation.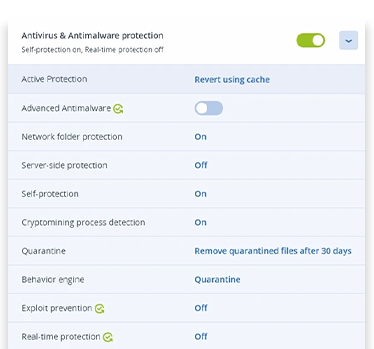 Provide anti-malware protection at no cost
Kuiper Cyber Cloud is powered by award-winning cybersecurity technology, Acronis Active Protection, which is now better than ever and included in Kuiper Cyber Cloud free of charge. You receive:
Enhanced with anti-malware protection
AI-based static and behavioural analysis
Award-winning anti-ransomware technology
Best-of-breed protection against zero-day ransomware
Unmatched self-defence against ransomware
Leader in defending against crypto jacking
What is Cyber Protection? A 5 Minute Conversation
Deliver the best backup and recovery on the market
Protection for more than 20 workload types: physical, virtual, cloud, and mobile
Your pricing is based on storage consumption or per workload (Kuiper will consult and demonstrate which is the best model for you)
Extensive backup sources: file, disk, mobile, system-state, application, NAS and network shares, ESXi configurations
Multiple backup storage options: Kuiper Cloud, public and private cloud, local network storage
Recovery capabilities that can instantly run backup files as a VM or recover to dissimilar hardware
Secure by design: anti-ransomware protection and encryption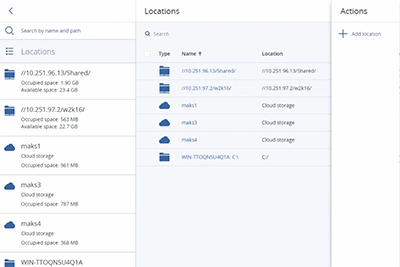 Expand your service with advanced protection packs
You can add more powerful components to strengthen your solution even further with advanced protection packs and unique cyber protection capabilities. We put you in control so that you only pay for the functionalities you need.
Advanced packs include:
Advanced Security
Cyber protection that includes full-stack anti-malware. Increase your detection rate and responsiveness to the latest cyberthreats. Extend cyber protection to web browsing, backed-up data, the recovery process, and exploit prevention. Enable investigations by capturing forensic data in backups.
Full stack anti-malware
URL filtering
Exploit prevention
Advanced Backup
Strengthen your data protection by ensuring you never lose data, even between scheduled backups. Extend backup capabilities to SAP HANA, Oracle DB, and application clusters. You can also gain visibility for the protection status of all data across your infrastructure.
Continuous data protection
Data protection map
Scheduled backup reports
Advanced Disaster Recovery
We will get you back to business in minutes when disaster strikes by spinning up your systems in the Kuiper Cloud, powered by Acronis, and restoring them anywhere, ensuring immediate data availability. Make disaster recovery painless and increase efficiency with orchestration, runbooks, and automatic failover.
Disaster recovery orchestration
Production failover
Site-to-site VPN
Advanced Email Security
Block any email threat, including spam, phishing, business email compromise (BEC), advanced persistent threats (APTs), and zero-days in seconds before it reaches your users. Leverage Perception Point's next-generation technology for lightning-fast detection and easy deployment, configuration, and management.
Anti-phishing and anti-spoofing engines
Anti-evasion technologies
Next-generation dynamic detection against zero-days
Advanced File Sync and Share
Get a full control over data location, management and privacy with a file sync and share service, including a transaction ledger to enable notarization and eSignature capabilities, across all platforms.
File notarization
Embedded eSignatures
Independent file verification
Advanced Management
Streamline vulnerability management and promptly close gaps in your IT infrastructure through patch management. Gain visibility into your software assets and data protection to ease daily tracking and planning tasks, and improve uptime by monitoring disk drives health. All part of the Kuiper Cyber Cloud managed service.
Patch management
Fail-safe patching
Disk drive health monitor
Get in touch
ARRANGE A FREE CONSULTATION TODAY
Our experienced team are here to help understand the way in which you do business and the way your organisation uses technology to deliver results.