Managed IT Support
Expert Managed IT Support for organisations of all shapes and sizes.
Get an Above and Beyond IT Experience with Streamlined Managed IT Support
Simplifying IT Solutions, Empowering Your Organisation
Kuiper Technology offers our valued clients accessible, solution-oriented Managed IT Support, meticulously designed to guard your users, preserve your IT systems, and shield your invaluable resources. We recognise that there are moments when an organisation's internal IT Department could be stretched thin or even temporarily diminished. Perhaps budget constraints prevent the hiring of full-time IT expertise. Nonetheless, the obligation to protect your IT systems and ensure their optimal functioning remains paramount, especially in this era where technology is gracefully transitioning from tangible devices to cloud and software-based applications.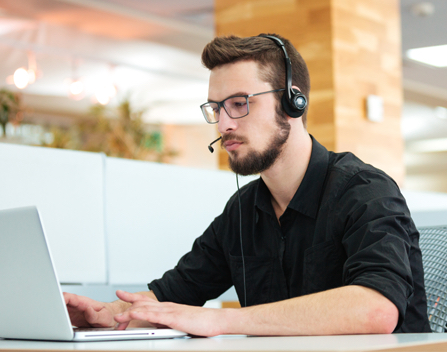 Seamless Integration with Your Operational Demands
In scenarios where your IT personnel are expected to juggle daily user issues while simultaneously maintaining servers and networking, rest assured: you are not alone. We've served a myriad of organisations, both large and small, who have adopted a "Do It Yourself" strategy to restrain operating costs. What often transpires is a scenario wherein IT professionals are flooded with simple user requests, leaving them without the bandwidth to address all of them promptly. This can spiral into an accumulation of issues, diverting their attention away from critical IT tasks, and potentially resulting in substantial downtime due to crucial IT matters going unnoticed.
Our Managed IT Support Packages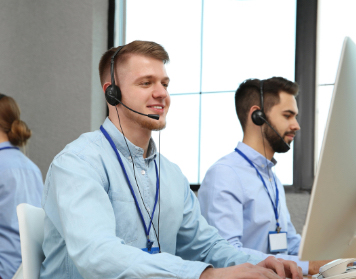 Holistic IT Support, Dedicated to Your Success
Our overarching goal is not merely to be a provider but to become a valued partner, enabling your team to utilise technology as a conduit to achieving strategic objectives without being bogged down by everyday technicalities.
Engage with us and explore an environment where IT is not a hurdle, but a lever propelling you towards your organisational objectives. At Kuiper Technology, your IT tranquillity is our priority, paving the way for a future where your focus can steadfastly remain on innovating and driving your business forward.
Aligning with Your Aspirations, Adding Value to Your Operations
Incorporate a robust extension to your IT team with Kuiper Technology Managed IT support, elevating not just your technical support, but also enhancing your organisational efficacy and strategic focus. Relinquishing the burden of daily IT dilemmas allows your in-house professionals to direct their expertise where it's needed most, whilst ensuring that no request goes unanswered, and every user feels supported.
Why organisations choose Kuiper's Managed IT Managed IT Support?
Local Expertise:

Our Birmingham-based IT Team comprises of certified IT professionals who go above and beyond to understand the unique challenges of your business.

Scalable Solutions:

From start-ups to enterprises, our managed IT support flexes according to your business size and requirements.

Remote Monitoring and Management (RMM):

With proactive monitoring, we identify and tackle issues before they impact your business operations.

Bespoke IT Strategies:

More than just problem solvers, our team crafts IT strategies keeping your businesses ecosystem in mind.

Cybersecurity Focus:

The digital landscape is ever evolving. Stay protected with our rigorous security assessments and patches.
Join fellow successful organisations experiencing IT support that goes above and beyond. Reach out to us today for a free, no obligation consultation and propel your IT function to new heights.
"We switched to Kuiper Technology last year, and the transformation in our IT operations has been night and day. Their Managed IT Service Desk is responsive, professional, and knowledgeable."
Frequently Asked Questions
We provide remote IT support to any business in the UK. We have an in-house engineering team who is available to attend site within a 50-mile radius from the centre of Birmingham, with trusted service partner assistance providing our on-site support at locations further afield where required.
All of our IT support is provided Monday to Friday 8:30am – 5:30pm (excluding bank holidays), with proactive monitoring across infrastructure devices 24/7/365, which is in place as part of our managed IT support packages.
We provide IT support to a wide variety of businesses working within different industries with differing user counts. These include;
Financial Services
Manufacturing
Non-Profit and Education
Technology
Construction
Warehousing and Logistics
Legal Services
Retail
Hospitality
Healthcare
Food and Drink
Entertainment
We support businesses with a staff count of 1 – 250 users.
Yes, we see ourselves as a provider that can provide end to end IT services. We offer a range of additional services to complement our IT support. These include;
Internet Connectivity
Hosted VOIP phone systems
IT Hardware and Software Licensing
Cloud Solutions
Cyber Security Solutions
Mobile Voice and Data
Digital Signage
Yes, as part of our managed service we include vendor management to take the burden away from contacting all of the various software providers you may have. We can become that single point of contact for IT support issues even if it's for software that is not supplied by us, however this is only available where a 3rd party software maintenance contract is in place.
Get in touch
ARRANGE A FREE CONSULTATION TODAY
Our experienced team are here to help understand the way in which you do business and the way your organisation uses technology to deliver results.