Adobe Licensing
Become an Adobe VIP, the most efficient way to license your Adobe for organisations and institutions of all shapes and sizes.
Adobe Value Incentive Plan (VIP)
The Adobe Value Incentive Plan (VIP) is a subscription licensing program that makes it convenient for organisations and institutions of all sizes to purchase, deploy, and manage Adobe products.
This subscription licensing program offers simple and secure management capabilities, flexible terms, and discount levels that increase as you make additional purchases. Qualified members can save even more with VIP Select.
Your versatile working environment requires flexible software licensing. With Adobe VIP you will unlock pricing models that fit your demands and needs for now and in the future. VIP is full of features that make IT's life easier. Whether assigning licenses to 3 or 300 employees, deployment is a snap with the Admin Console, and it's easy to assign or unassign licenses at any time. And advanced 24/7 tech support ensures deployments keep running.
Membership is ongoing, managing users and licenses is easy with the Admin Console, and, as purchases increase, VIP Select offers even greater savings.
Is Adobe VIP the right program for you?
Every licensing decision hinges on your ability to understand your current state, and to use those insights to plan ahead. Before buying VIP, you should assess your existing Adobe environment, consumption and costs.
What software versions are you running?
How much are you spending?
What security and compliance issues are you exposed to?
How much time is procurement spending on licensing management?
What features are users asking for?
Next, you need to build the business case for moving to subscription. For many, this might come down to simply having access to Adobe's next generation of products. For example, industries with heavy demand for secure document management will see the most value in Acrobat DC. Other businesses with high creative needs will ultimately need to move onto the Creative Cloud, as older versions go obsolete.
Products available through VIP
VIP provides a cost-effective, easy way to deploy always up to date versions of Creative Cloud and Acrobat subscriptions across your organisation. Creative Cloud gives you the world's best collection of creative tools, including Photoshop, Illustrator, InDesign and Premiere Pro. Acrobat powers 100% digital workflows with Adobe Acrobat, eSign services and more.
For detailed information visit the Adobe VIP Program guides listed below: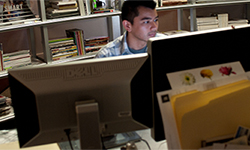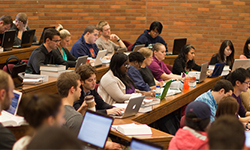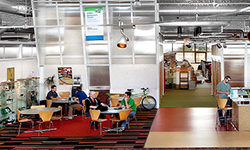 How to get the most out of your Adobe VIP subscription
When you choose Kuiper, we help you simplify license management. This starts with providing a singular and consistent view across all public cloud and on-premise licensing. We help you take advantage of new, flexible options and build a plan to support your digital transformation journey. With our expertise, you reduce licensing costs and audit risks, while increasing value.
Want to find out the best Adobe licensing model for you? Talk to our experts today.
Get in touch
ARRANGE A FREE CONSULTATION TODAY
Our experienced team are here to help understand the way in which you do business and the way your organisation uses technology to deliver results.