Email Protection
Threats evolve. Your email security should, too. Defeat sophisticated attacks with one easy-to-use Software as a Service solution for Office 365.
Get the world′s most comprehensive email protection, made radically easy.
Email attacks are getting more complex and dangerous. Many email threats today use social engineering tactics to target users and bypass email security gateways. You need to stay ahead of cybercriminals to protect your business and data.
Kuiper choose Barracuda for Email Protection. Why? Because Barracuda Email Protection provides the most comprehensive protection against all 13 email threat types, from spam and ransomware to socially engineered threats such as spear phishing, business email compromise and account takeover.
Kuiper can offer Barracuda Email Protection on both a one-off Annual fee or Monthly payment plan, so you can do email protection in your own way. One big advantage of our Monthly plan is that Barracuda then becomes a fully managed service from Kuiper leaving you to do what you do best, and we take care of everything else.

Prevent threats from compromising your business, data, and employees.
To prevent advanced email threats like ransomware and email impersonation, you need to secure all points of risk—not just mailboxes, but also data and users.
Don't leave any gaps in your email protection
Email protection requires multiple layers of defence. Most email protection solutions consist only of an email gateway that can filter some types of emails from reaching your mail server. Unfortunately, gateway-only solutions can't stop threats from internal email accounts that may have been compromised. Barracuda combines gateway defence with AI-enabled inbox protection to protect against all email threat types.
Get the highest detection efficacy
Barracuda combines a global threat intelligence database and artificial intelligence to stop email threats that others can't. It collects email, network, and application threat data from over 200,000 companies worldwide. Our artificial intelligence engine analyses communication behaviour to detect and stop impersonation attacks in real time. This means you can use threat intelligence to block access to malicious content and make web browsing safe for your users.
Detect malicious attacks and unauthorised activity.
While prevention technologies can block new email threats from reaching users, you need tools to detect attacks in real-time.
Train users to recognise email threats.
Transform employees into a powerful line of defence against damaging phishing attacks with security awareness training. Get access to highly engaging training materials and phishing simulation based on real-world examples. Enable your users to recognise the latest phishing techniques and help prevent attacks from spreading across your organisation.
Simplify and automate post-delivery remediation.
Barracuda provides you with threat-hunting tools you need to uncover attacks that may have reached users. Slash the time between detection and remediation with automatic post-delivery remediation and incident response that quickly identifies and removes all malicious or unwanted messages directly from users' inboxes. Discover sensitive data and undetected stored malware by automatically scanning your OneDrive and SharePoint files. Don't let attacks linger in your Office 365 environment.

STAY COMPLIANT AND RESILIENT EVEN DURING DOWNTIME.
Ransomware, natural disasters, and simple human error can cause the loss of business-critical data at any time. Organisations need a fast way to recover and restore lost data while staying productive.
Deploy flexible and complete Office 365 backup.
The number-one recommendation from the FBI to help protect against ransomware and other malware attacks is to have a good backup of your data. Microsoft also recommends that you use third-party backup for your Office 365 data, as they only ensure the availability of the service, not the backup and recovery of your data. Barracuda's solution provides fast backup and flexible restore capabilities for your Office 365 email and data.
Ensure compliance and simplify e-discovery.
Compliance is a key requirement for most organizations, and the penalties for not meeting business and governmental regulations can be severe. Retain and retrieve all email communications while meeting compliance requirements for retention and e-discovery.
SECURE YOUR OFFICE 365 JOURNEY WITH A SINGLE SOLUTION.
Barracuda Email Protection provides everything you need to protect against all 13 email threat types, eliminating the need for separate email and data protection solutions.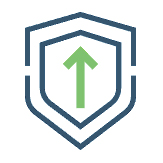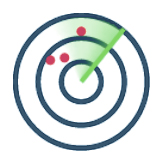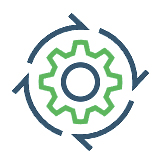 Get in touch
ARRANGE A FREE CONSULTATION TODAY
Our experienced team are here to help understand the way in which you do business and the way your organisation uses technology to deliver results.