Specialising in mobile voice and data SIMs on a 30 day rolling contract via the O2, Vodafone & EE Networks.
Our SIM only plans are flexible and offer exceptional value for money being administered by a unique management portal called Mobile Manager.
This online management portal is where estates of SIMs, in a range of devices, can be monitored and managed all over the world. We offer bolt-ons and pooled data options to help partners manage usage and avoid excess data charges.
We are easy to do business with. We automate wherever possible and as a partner provide you access to our portal that empowers you with the freedom to quote and order independently. Our channel management team are with you every step of the way so you will always have access to the support you need, should you need it.
If you require mobile devices along with SIMS we stock and supply Samsung, Apple and Huawei products, so we can cater to any mobile requirement.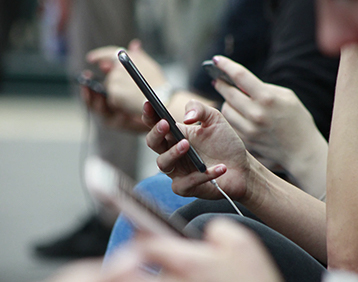 Key features
Mobile Manager
Mobile Manager is your online management portal for ordering and managing estates of mobile SIMs. This white label portal communicates directly with multiple mobile networks for adds, moves and changes and can be used by both resellers and end users. In the portal you can allocate SIMs to your customers and manage activations. SIM swaps, bars, ceases, tariff changes and bolt-ons are all managed in real-time.
On most SIMs you can apply overage protection or bar SIMs when they reach their limit to avoid the risk of unexpected higher, out-of-bundle tariffs. You can run usage reports, set up alerts and auto-bars and opt-into auto bolt-ons.
Key features and potential benefits
| | |
| --- | --- |
| Feature | Benefits |
| SIM Only Plans | Retain your existing handsets or upgrade to new handsets without being tied to an airtime contract. Our SIM packages are available on rolling 30 day contracts. |
| Range of cost-effective tariffs | Choose from voice, voice and data and data-only tariffs, UK, European and Global packages. |
| Fixed IP SIMs | 4G fixed IP SIM card connection to mobile Internet with a public IP address. Connect to your 4G device from anywhere in the world and use port forwarding to connect devices to your router. Designed to be used as a backup for when primary services fail (12 Month Contract). |
| EE M2M Roaming SIMs | Our EE Machine to Machine (M2M) roaming SIMs are designed for applications that require the EE network in the UK, EU and USA. They offer exceptional reliability and coverage and are now easy to manage and inexpensive to buy. |
| Multi-network EU Roaming SIMs | Designed for applications where it is critical to have an internet connection available 24/7, even in situations where one or more mobile networks become unavailable. SIM cards have no preferred network, therefore always connect to the strongest 4G signal whether at home or abroad. They offer exceptional reliability and coverage and are now easy to manage and inexpensive to buy. Packages also available with SMS enabled. |
| Choice of mobile networks | Voice and data SIMs available on either Vodafone or O2 networks. Our UK data-only SIMs are available on Vodafone, O2 or EE networks. Our Fixed IP SIMs are available on Vodafone and EE networks. |
| Data Pools | Partners select the type of data pool, Aggregated Pool, or Buffer Pool they require. Data Buckets are available in 1TB increments and expire when the data is fully consumed or when it reaches its 12-month expiry date – whichever happens first. |
| Online management portal | Mobile Manager is our online management portal for ordering and managing estates of mobile data SIMs. Manage activations, ceases, suspensions, reports, alerts and bolt-ons for EE, Vodafone and O2 SIMs in real-time. |
Get in touch
ARRANGE A FREE CONSULTATION TODAY
Our experienced team are here to help understand the way in which you do business and the way your organisation uses technology to deliver results.