Connect To My Office
Fast, easy and secure access to on-prem and public cloud resources, from anywhere in the world.
Connect To My Office –
Your Office. Anytime. Anywhere.
Welcome to the Revolution, the revolution of networking connectivity. We know that is a bold statement to be making but that's why we use it.
Connect To My Office is a completely game-changing solution that is revolutionising network connectivity as we know it, with WANs, LANs, and VPNs having had their time. The headache of complexity, huge expense and continual troubleshooting is no more.
Connect To My Office is a world first, no one else is doing or can do what we do. It is a truly unique solution that is built on deep technical experience as a response to the frustrations and needless complexity of working with traditional networking solutions such as MPLS networks and VPN.
Simple, seamless, and slick, Connect To My Office gives you military grade security and total connectivity anytime, anywhere and across every device. And with near endless application for any organisation, industry, or sector, you'll be completely covered no matter your network needs.
Kuiper and Connect To My Office are taking things in a brand-new direction, breaking boundaries and will change the face of networking forever.
FIXING WHAT'S BROKEN
Connect To My Office fixes the fundamental flaws of all current and future networking solutions.



Connect To My Office is the only single solution that fixes all these fundamental flaws.
Why you should join the network revolution?
The revolution is for EVERYONE
Every individual and business should have the right to a securely encrypted, reliable and resilient connection whilst online. Complete confidence in network security should not be exclusive to those who have the deepest pockets and who can afford the facilities and hardware this normally requires.
Whether you're a start-up, SME, multinational blue-chip (or anywhere in-between), Connect To My Office will work for you, your business and, most importantly your users.
Connect To My Office truly democratizes secure networking, making it affordably possible for anyone, anywhere, anytime.
The revolution is Simple. Seamless. Slick
Connect To My Office looked at the complex and complicated traditional approach to secure networking and said: "Here's a better way". As simple to use as opening your laptop, with Connect To My Office you can be instantly and securely connected to your network and ready to go before you've even logged in.
An always-on, secure encrypted connection means that time wasted logging back in or reconnecting after something "goes down" is now a thing of the past.
You can set up and deploy Connect To My Office in a matter of minutes, without the hassle of negotiating a complex labyrinth of legacy solutions to manage or configuration tasks to navigate.
Connect To My Office is the only technology that creates a connection across any internet carrier that's as simple, seamless, and slick as directly connected devices in the same room.
Game Changing Technology
Connect To My Office's proprietary approach removes the bottlenecks of every old and new networking alternative:
• Connect To My Office are the answer to 76% of corporate network attacks.
• Connect To My Office are the first to fulfil the latest autonomous vehicle regulations (UN155, ISO 21434).
• Connect To My Office fix the critical communication challenges faced by armed forces in challenging environments.



The Power of Connect To My Office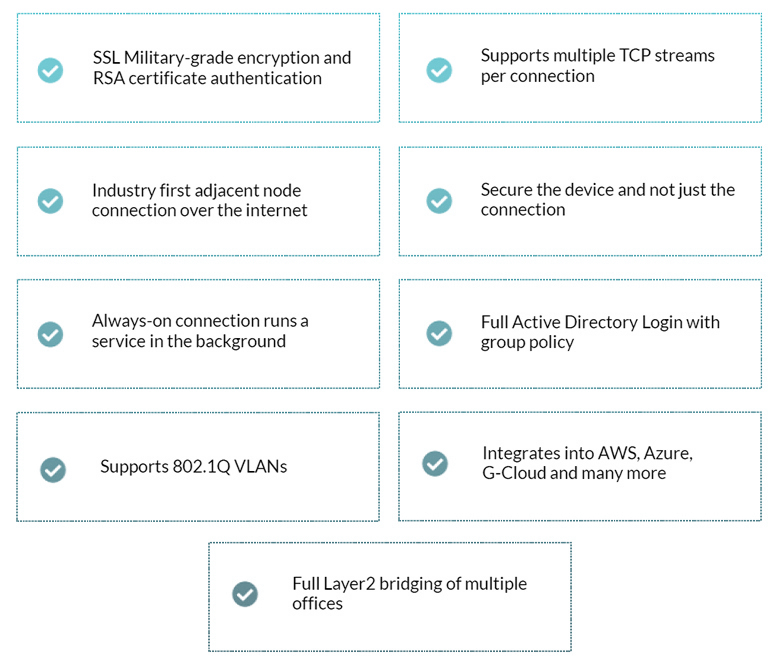 Our Solution
Connect To My Office is the only provider to overcome the industry recognised technical hurdle of "Local Area Network" over "Wide Area Network". In essence, this means Connect To My Office can connect devices across the globe in a manner that's as secure as directly connected devices in the same room.




THE IQUILA STORY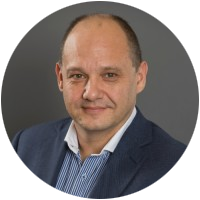 David Sweet - iQuila Ltd CEO/CTO
Although a start-up organization, the concept of iQuila was born from years of frustration within the Managed Services and IT support sector.
With over 25 years experience in IT, the directors of iQuila ran a successful MSP and recognized connectivity issues as a recurring issue that accounted for a significant portion of support tickets and engineering resource allocation. After over 2 years of development, iQuila was launched as a premium connectivity solution to address these points.
David Sweet, CEO, and CTO of iQuila VEN says:
"iQuila was designed to deliver enhanced levels of network connectivity, that is easy to deploy and offers complete security to typically vulnerable endpoints. However, what started out initially as an alternative to VPN and SD-WAN, has developed into what we consider to be the next generation in connectivity. With iQuila any type of device with an IP address can be secured and controlled as if it was plugged into a head office network, regardless of where it is, anywhere in the world. All that is required is an internet connection."
Case Studies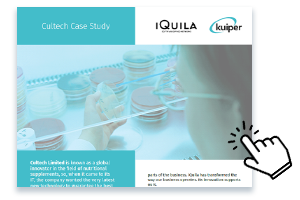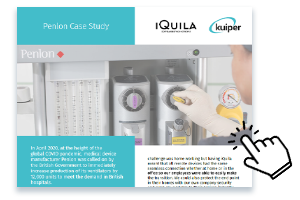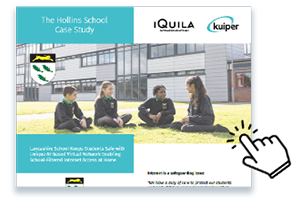 Want to understand more about iQuila?
Get in touch
ARRANGE A FREE CONSULTATION TODAY
Our experienced team are here to help understand the way in which you do business and the way your organisation uses technology to deliver results.